Looking Back On My Year as an International Postgraduate Student, with Chaitanya Giridhar Kakalur
Postgraduate Student experience 4th August 2022
As I write this blog, sitting in one of my favourite spots at the University of Manchester, I begin to reminisce. Its early August, and the sun is as bright as it gets in this city. Time over the past year has just flown.
The Engineering Management Scholarship
I was supposed to come to Manchester in 2020, a plan postponed by the pandemic. But on 10 June 2021 (a day I cannot forget!) my fates had changed: I received an email informing me I had not only gotten in but was to be a recipient of the Engineering Management Scholarship. There are no words to describe my happiness that day.
Honoured even now, I shall forever be grateful to this University for helping me in such a huge way. I packed my bags and left for Manchester.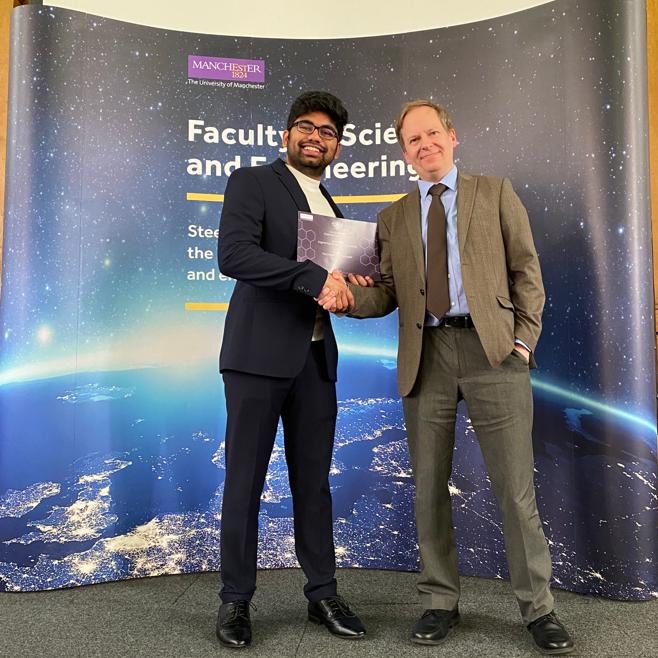 Hello, Manchester
The day I landed in this city was a memorable one: the moment I saw the iconic Whitworth Arch for the first time I had goosebumps.
I had seen so many pictures of it on the internet and seeing it right in front of my eyes was surreal. Just being on campus, I felt a certain sense of accomplishment and I hadn't even begun my course yet!
Life on the course
As I expected, my course pushed and challenged me right from the start. Having been in the world of work for a few years since my bachelor's in civil engineering, I was a little worried about the density of assignments and deadlines which lay ahead. Fortunately, I was consistently inspired by my tutors, and felt as though learning something new every day. Hats off to their efforts!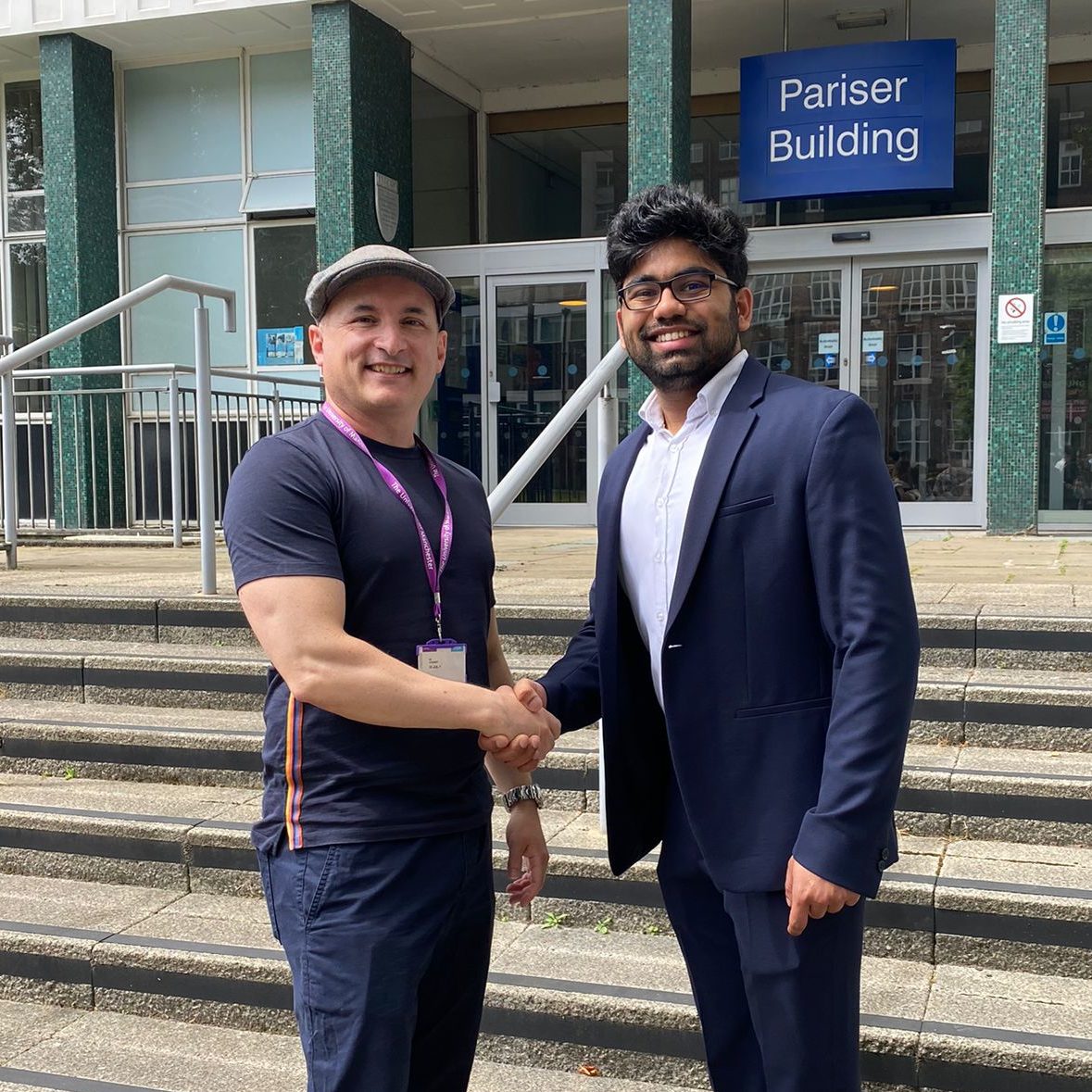 Hard work and determination have gone into every moment on my course, Management of Projects MSc. Looking back now, I think it's all the more rewarding for that.
Making friends
Being an international student gives you an opportunity to reinvent yourself… as if life gives you a second chance to be the version of yourself you always aspired to be! Hardworking, collaborative, always ready to make time for your friends. You are responsible for your actions, and you can change your path.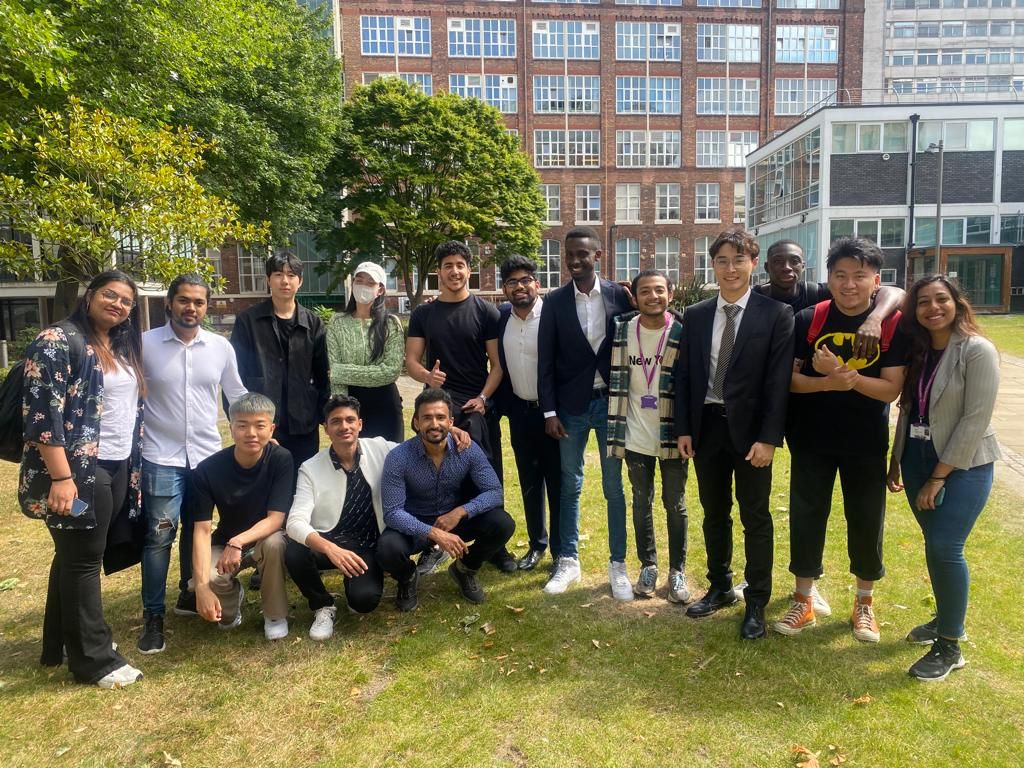 I came to Manchester with an open mind, and I have cherished every moment. One of the reasons I have loved this university so much, is that everyone I meet has their own story to tell. It was a privilege to share a flat with students from four other nationalities who have all become incredible friends. Despite our busy schedules, every Sunday, we would compulsorily have a flat dinner where all of us would cook traditional dishes from our own countries.
After dinner, our conversations would be endless – covering everything from politics to marvel superheroes and our favourite tourist spots. We may also have discussed the prospect of starting a restaurant together, because we quickly considered ourselves to be world-class chefs! Nights spent talking with my friends are going to be very missed when I leave this place. Every student who comes here will have their own Manchester story to share, and I love that this has been mine.
Looking ahead
It is not just the education I have received that has changed me in the past year, it is the people. Manchester now forms a very significant chapter in the book of my life, and though I cannot predict what lies ahead for me, I am well prepared for any challenge.
Thank you, University of Manchester, I would not be who I am today without you!
Like to learn more about international funding options? Take a look at our Funding, Scholarships, and Bursaries Page.
Management of ProjectspostgraduateScholarshipStudent Experience
Related posts