Welcome to the Faculty of Science and Engineering at Manchester
UOM life 16th September 2019
You did it! You've arrived at the Faculty of Science and Engineering! For the next few years, you and your fellow students will be delving into everything from physics, chemistry and materials science to aerospace and chemical engineering – and don't forget about fashion.
We get that things might feel a little overwhelming right now, so we've put together this blog to provide you with some useful information on life at FSE. Below you can find out more about the campus and buildings you'll study in, along with some of the heritage heroes who previously walked the corridors of FSE. We've also included links to articles about some of the groundbreaking research we're leading on – carried out by both our academics and our students. Finally, you can learn more about some of the campaigns and outreach events the Faculty is behind.
Welcome to North Campus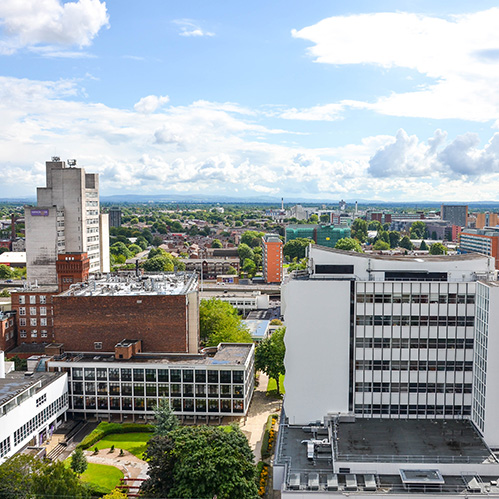 The majority of new students starting a course at the Faculty of Science and Engineering will be based on North Campus. The campus is right on the edge of the city centre, just a short walk from Sackville Gardens and Canal Street, as well as Piccadilly Station.
At the centre of the campus is Sackville Street Building – a magnificent listed terracotta beauty that began life as the Manchester School of Technology. You can find out more about the building's history here and discover it's hidden observatory – or delve into its spooky past.
Away from the Hogwarts-esque opulence of Sackville Street Building, North Campus is home to an array of buildings ranging from Industrial Revolution-era mills to Brutalist towers. Many are named after the scientists and engineers who made history while working here. You can read more about them here and in this article.
In 2021, students and academics from the Departments of Materials; Mechanical, Aerospace and Civil Engineering (MACE); Electrical and Electronic Engineering, and Chemical Engineering and Analytical Science (CEAS), in addition to the Dalton Nuclear Institute and the BP International Centre for Advanced Materials, will move to the purpose-built Manchester Engineering Campus. This custom-designed development will provide the perfect space for our engineers to research, innovate and collaborate. You can learn more about it here.
Heritage heroes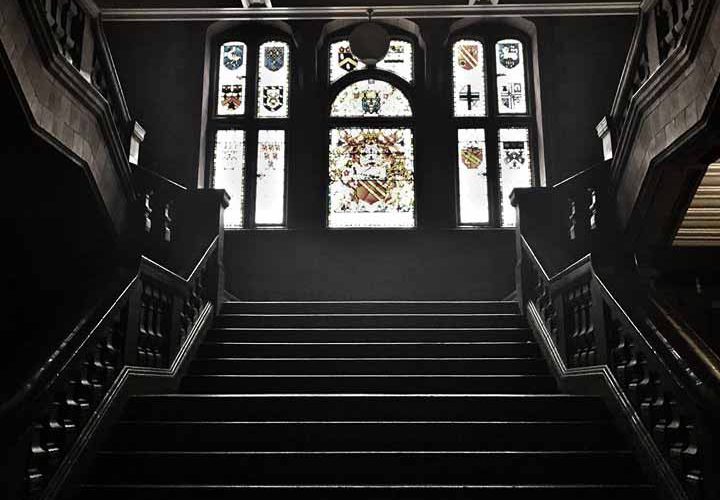 By studying science or engineering here at The University of Manchester, you're following in some pretty big footsteps. Among the legends who have worked and studied here are father of modern computing Alan Turing, atom-splitter Ernest Rutherford, war hero Beatrice Shilling and star physicist Brian Cox.
And then there are the legends you may not have heard of – like Kathleen Drew-Baker, whose work revolutionised the Japanese nori industry and earned her the nickname 'Mother of the Sea'. Or Dame Jocelyn Bell Burnell, who jointly discovered pulsars – a discovery akin to locating a single grain of rice in the Sahara Desert.
Then there's Sir William Boyd Dawkins, former curator of Manchester Museum who discovered the earliest example of cave art to be found in the UK. And Sir James Joule who discovered the relationship between heat and mechanical work – all while managing a brewery. What can we say? Manchester attracts the best!
Research and impact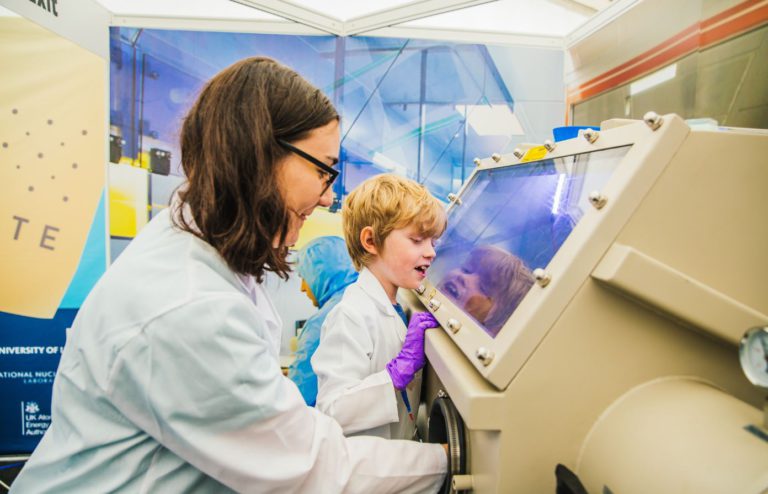 The University is far from stuck in the past. Across the Faculty, our students and academics are working on research that will help answer grand challenges and resolve global conundrums.
For example, using graphene – another Manchester discovery – our researchers have developed a sieve that can be used to desalinate seawater and make it drinkable. Meanwhile, our chemists have established a way to diagnose Parkinson's far earlier than currently possible.
Elsewhere, our engineers have built a flapless plane that could revolutionise the future of air travel. And our computer scientists are working on the world's largest neuromorphic supercomputer, 'Spiking Neural Network Architecture', which has brought us one step closer to artificially mimicking the human brain.
Buzzing city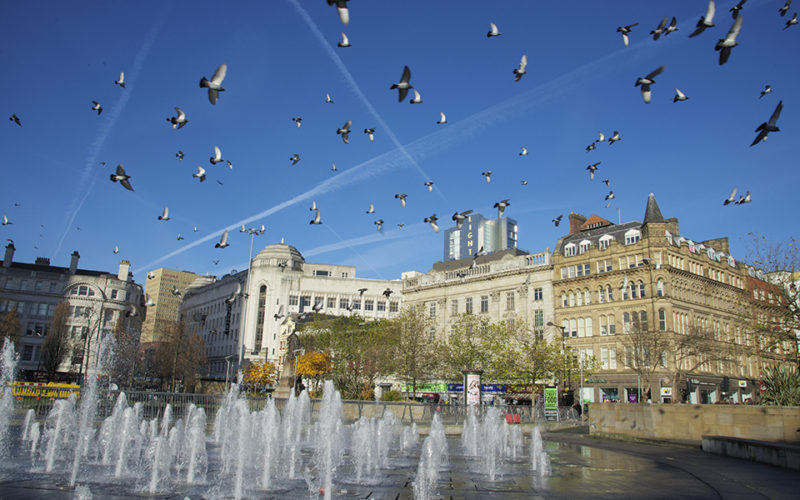 Of course, your time at university will consist of far more than lectures, reading and project work – and the city of Manchester will be a huge part of your life here. So it's a good thing it's been voted as one of the ten friendliest cities on the planet by readers of Rough Guides!
There's so much to do in the city, and the University is right at the heart of it. Whatever your favourite fashion retailer, you'll find it here – along with plenty of quirky, independent shops too. There's cuisine to suit every palate and clubs to cater to every musical genre.
You'll be living between the grounds of two of the biggest football teams in the world and wandering the same streets that have provided inspiration to music megastars. There are museums, art galleries, theatres and restaurants all on your doorstep, and some of the most beautiful countryside in the UK just a stone's throw away.
Be a part of it
As a student at The University of Manchester, you'll quickly feel part of a community. From your course mates and Department colleagues to the friends you meet in the clubs and societies you join and on nights out, you'll soon feel part of the family.
There are loads of ways to keep in the loop with what's going on across the Faculty. You can follow our Instagram, Twitter and Facebook pages for starters.
You can also keep up with all the latest in your Department by checking out its blog – just look for the link on the Department homepage.
Finally, you can find loads of useful tips and support on the University's Welcome website.
Here's to the start of your Manchester journey – we know it will be a good one.
To keep up with news across the Faculty, subscribe on our homepage for all the latest posts from The Hub.
Words – Hayley Cox
Images – The University of Manchester
first yearheritageManchesterMECDresearchSackville Street BuildingundergraduateWelcome Week
Related posts